Language Variation and Change in Ancient and Medieval Europe
Comparing Diachronies
♦OLD & MIDDLE ENGLISH ♦GOTHIC ♦OLD ROMANCE ♦ANCIENT GREEK
July 25 – 30, 2022
Athens (+ hybrid)
Photos from the summer school: click here
The program and information on the venue are now available at the eclass of the summer school: https://free.openeclass.org/courses/ENG460/
The event is powered by Fourwaves. Check out the event website here: https://event.fourwaves.com/dialing2022.
Apply by

May 15, 2022
National and Kapodistrian University of Athens, Arizona State University, University of Osnabrück and University of Cambridge are coordinating a summer school program, a workshop and master classes on ancient and medieval languages and linguistics, to be held on July 25-30, 2022 in Athens and in a hybrid form.
The summer school will offer intensive language classes and linguistic classes on language change and variation in Ancient and Medieval Europe (with emphasis on Old and Middle English, Gothic, Old Romance and Ancient Greek). The aim is to attract students and scholars to study ancient and medieval languages in a relaxed yet very focused and stimulating atmosphere that promotes in depth analysis and discussion.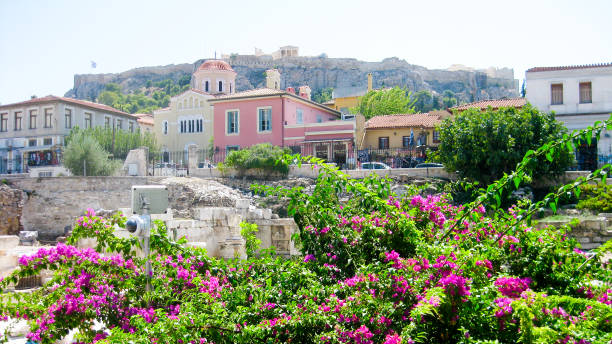 Courses / Master Classes / CIVIS Master Classes
-to-be-updated-
(In collaboration with the CIVIS Blended Learning Course / CIVIS short-mobility Course: Languages in Europe and their Diachronies: https://civis.eu/en/civis-courses/languages-in-europe-and-their-diachronies-1)
The 7th Naxos Summer School on Diachronic Linguistics will also be organizing a workshop on "Linguistic Diachronies: A Contrastive Approach". Students of the summer school will present their work at the workshop. The workshop will also include invited talks (more information will be available later).
*The summer school will take place in Athens and in a hybrid form. (The workshop of the summer school participants will take place on the island of Naxos, if the conditions allow it).
The program and information on the venue are now available at the eclass of the summer school: https://free.openeclass.org/courses/ENG460/